More info
One Shot Disinfectant In 14476 (A similar product is available here)

Or use this virucidal fungicidal baractericide disinfectant?
Hospitals, Medical Home
EPHAD and health
Changing rooms, sanitary (collective shower)
Medical transport,
Ambulances, Medical taxi
Waiting room, medical office
Dentist's office
Physiotherapist's office
Family housing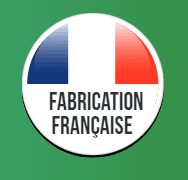 Approved food contact!
Single-use impact spray.
INSTRUCTIONS FOR USE
Disinfection of vehicles : Shake before use. Close the windows of the vehicle. Move the front seats back to the maximum and place the aerosol directly on the floor. Start the engine and open the vehicle's ventilation flaps with the closed circuit air conditioning. Activate the diffuser and exit the vehicle and close the doors. Let it act for about fifteen minutes, then ventilate well the vehicle open windows.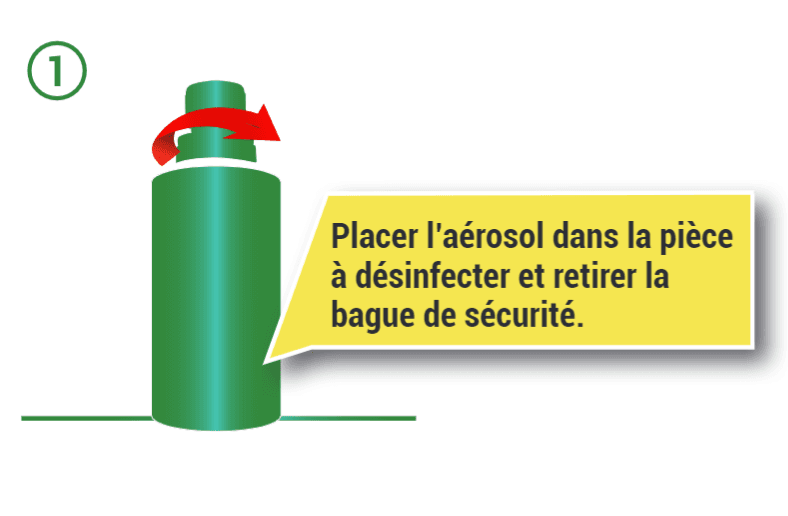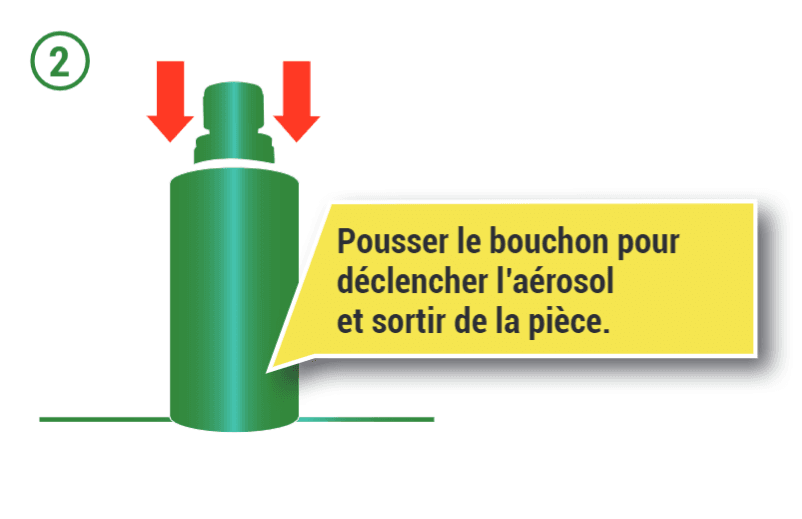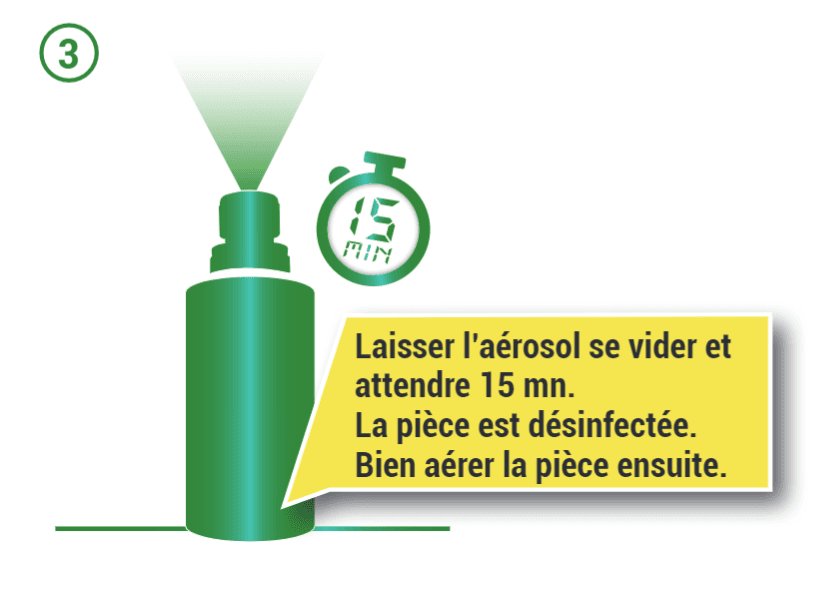 Disinfection of closed premises: Shake before use. Close the windows of the premises to be treated. Place and raise the aerosol (on a stool for example) at the middle of the room or directly on the floor or carpets of the vehicles to be treated. Engage the diffuser. Out of the room, the aerosol will empty in a few Minutes. Let it act for about fifteen minutes, then ventilate the room well open windows.

• Vehicles: Use one aerosol per treatment.
• Closed rooms: Use an aerosol for a volume of 75 m3.

Bactericidal according to EN1276 and Fungicide according to EN 1650. Active on viruses (Hepatitis B, HIV, coronavirus, influenza virus) by EN 14476:2013 + A1:2015 (in conditions of cleanliness). Active on H1N1 virus (in conditions of cleanliness).

Use for the general public and health professionals
Use this biocides carefully.
Before use, read the label and product information.
Consult the safety data sheet (SDS), available on request.
Our technical sheets have been made in the current state of our knowledge some elements are subject to change. Non-contractual photo

• Product for biocidal use: TP 02 : Disinfectants and algaecides not intended for direct application to human beings or humans animals.

Contains: Propane-2-ol (CAS No. 67-63-0; 187.41 g/kg), Ethyl alcohol (CAS No. 64-17-5; 390.65 g/kg), Ion compounds quaternary ammonium, benzalkyl C12-14 dimethyl, chlorides (CAS No. 85409-22-9, 1.46 g / kg), 2-phenylphenol (ISO) (CAS No. 90-43-7; 0.05 g/kg).

batch number and expiry date: see the inkjet marking on the aerosol.•

danger. Extremely flammable aerosol • Pressure vessel: may burst under the effect of heat • Causes severe eye irritation• Dangerous product, respect the precautions of use. Use biocides with caution. Before use, read the label and product information.

Clear appearance.liquid
Color.colorless
density.. < 1Pure pH.. na
Odor.neutral
composition.. Surfactants in hydroalcoholic solution
Propellant gas carbon dioxide (CO2) / 1234 ZERegulation (EC) No 1272/2008..............CLPGHS02/GHS07
storage.. out of frost and high heat
Packaging material.. recyclable steel

Photo and non-contractual mark (depending on arrival and availability)